PLUSH & PAMPERED
Baubles and bathrobes are a few of her favorite things.
SHOP GIFTS
COMFY & CURATED.
Celebrate your changing body with postpartum undergarments, sleepwear and care products.
SHOP MOM-TO-BE
ENCHANTINGLY ELEGANT.
Visit our Yours Truly lower level suite for a truly elevated essential lingerie experience.
SHOP BRIDAL
TWO STORES. ONE STORY.
We believe in offering a unique experience via retail and web, because at Myself it's always about you. With a mission to redefine self care, even in the mundane fitting, shopping and monthly routines, our experience encompasses relaxation, expertise and selection down to the most minute detail.
Brooklyn.
5114 13th Avenue Brooklyn, NY 11219
A fashion, beauty, and gifting oasis at the epicenter of Boro Park's shopping enclave.
VIEW STORE GALLERY
Lakewood.
12 America Avenue Unit 3A Lakewood, NJ 08701
Spa ambience meets boutique experience at our Avenue Shops location.
VIEW STORE GALLERY

Gifting at MySelf
Thoughtful gift items for him and her
Boxed & Curated Gifts
Petal pinks, winter whites, and doses of fresh inspiration.
Want to hand pick your gift? Let's start here.
UNDIES, ON A MISSION
TO OVERDELIVER.
From understated undergarments to self care products, we unwrap an experience every time.
A perfect
fit
We're legendary because of our obsession with fit, staffing experienced and gentle fitters, as well as highly skilled seamstresses, to make every purchase one that is custom tailored to celebrate your shape and size.
A curated
collection
Our hand picked selection of nightwear includes custom designs of sought after brands, where we pair modesty with fit to satisfy the most discerning clients. A customized selection means you won't find it anywhere else.
A commitment
to quality
Scouring the globe for the finest of fabrics, we're hung up on the details that define comfort and long lasting quality across the gamut of lingerie, shapewear, sleepwear and winter products. Featuring exclusive brands and quality fabrics help us maintain our quality promise.
A gifting
experience
Our fully stocked gifting promenade is lined with cozy furs, plush cardis, sweet scents and pairing selections that make that gift or gift to self special. It's how we celebrate self care and thoughtful shares with the most beautiful finds.
Shopping from home?
Use our in-depth size chart to help you find what's best for you!
SEE SIZING GUIDE
GIFT TO SELF. Read our blog.
The following is an excerpt from the Myself Blog.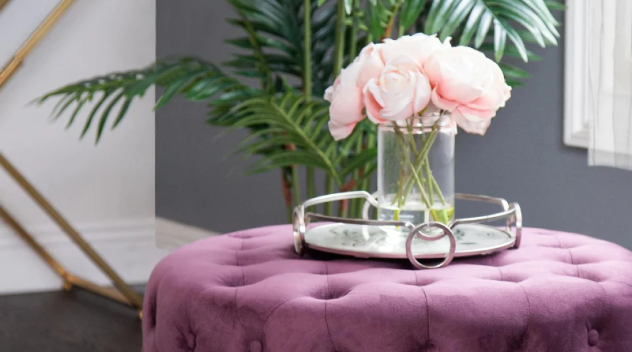 The Bescer Brand: Transforming the Maternity Wardrobe.
Ever felt the constant struggle of layering maternity shells and skirts so you can look half human?! Introducing The Bescer Brand. Created by a pregnant mom for pregnant moms. The concept of this brand is to eliminate all these uncomfortable and messy layers with just one seamless layer! Patterned to perfection, there are several types of dresses created with you and with your needs... Read more
VIEW OUR BLOG