Tie Ur Knot Denim Houndstooth Triangle with Full Non Slip Grip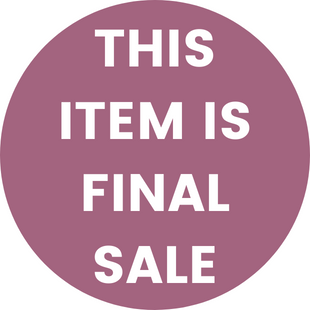 $24.00
Size Guide
Tie Ur Knot Denim Houndstooth Triangle with Full Non Slip Grip
These headgear are pre-sewn into a triangle shape. It is also fitted with a non-slip velvet grip band to make sure the scarf does not slip and stays put on your head all day. Carefully designed to be used daily, we made sure that the velvet grip band is made from a non bulky and lightweight velvet, keeping you comfortable and covered all day! Triangle scarves are amazing for beginners to headscarves and for anyone that just isn't great at tying their scarves perfectly or for the anyone who simply wants a faster more non slip option. The TUK Triangle scarves are all made of a lightweight, breathable cotton blend that has a slight grip to it. The measurements are the same as our square scarves (100cmx100cm) just folded and sewn in half.
MySelf Lingerie stands behind every product we sell in terms of quality and fit. We recommend reading the care label of every garment purchased to ensure it's being washed properly. We allow returns for a full refund within 14 days of purchase.
The following items are NOT eligible for return:
Single panties (not packaged) 
Any swim item - that includes bathing suits, swim dresses, swim tops, swim skirts, swim leggings, swim shorts, swim coverups, swim terries and any other product listed under our swim collections.
Chenilles, Knit Snoods, Pre-Tieds or any Headwear Item
Nipple Shields
Jewelry
Perfumes, Colognes & Lotions
Custom ordered or altered items
Sale items
Any item that has been worn, washed, or tags removed
Items wished to be returned must be in brand new condition with tags attached. Please email us at returns@myselflingerie.com BEFORE returning an item to receive an RA #. Include your original order # and items wished to be returned. Return shipping is on customer. We don't offer exchanges. A new order needs to be placed for items needed in different sizes.