Tie Ur Knot Fiore Emerald Adjustable Pre-Tied Silk Bandanna with Full Grip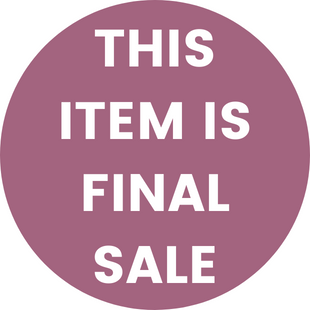 $35.00
Size Guide
Tie Ur Knot Fiore Emerald Adjustable Pre-Tied Silk Bandanna with Full Grip
Feel the luxurious softness of our Silk Collection headwrap and elevate your style with a vibrant, eye-catching look. Our headscarf is designed with quality silk to make sure you look and feel your best wherever you go. Let the Silk Collection be your accessory of choice and take your look to the next level!
Tie Ur Knot's Silk Scarf Collection is the perfect accessory and will add a touch of glamour to your look.
This fabric is lightweight and luxurious, we spent months sourcing a silk fabric that is thin and has some grip to it - this is not your standard silk headscarf that will slide right off!

Details:
High end silk fabric
Stitched edge
Over a wig/hair, it will not slip
If worn as a Tichel look with your hair tucked away- you will need a grip band.
We recommend hand wash and air dry for this collection
MySelf Lingerie stands behind every product we sell in terms of quality and fit. We recommend reading the care label of every garment purchased to ensure it's being washed properly. We allow returns for a full refund within 14 days of purchase.
The following items are NOT eligible for return:
Single panties (not packaged) 
Any swim item - that includes bathing suits, swim dresses, swim tops, swim skirts, swim leggings, swim shorts, swim coverups, swim terries and any other product listed under our swim collections.
Chenilles, Knit Snoods, Pre-Tieds or any Headwear Item
Nipple Shields
Jewelry
Perfumes, Colognes & Lotions
Custom ordered or altered items
Sale items
Any item that has been worn, washed, or tags removed
Items wished to be returned must be in brand new condition with tags attached. Please email us at returns@myselflingerie.com BEFORE returning an item to receive an RA #. Include your original order # and items wished to be returned. Return shipping is on customer. We don't offer exchanges. A new order needs to be placed for items needed in different sizes.