S23-PTD-SMD Surfboard Print Teen's Midi Swim Dress
Use promo code SWIM40 for 40% off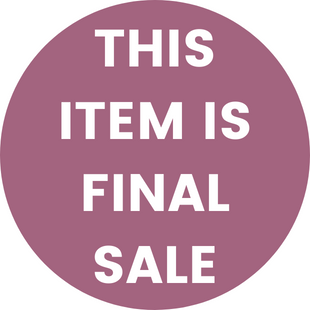 $72.00
Size Guide
Undercover Waterwear S23-PTD-SMD Surfboard Print Teen's Midi Swim Dress
Introducing the Teen Surfboard Midi Swim Dress, a stylish and functional swimwear option designed for active teens who want to hit the beach or pool with confidence. With its vibrant blue print and convenient half zip, this swim dress offers the perfect combination of fashion and functionality.
The Teen Surfboard Midi Swim Dress is crafted with the utmost care and attention to detail. Its high-quality fabric provides excellent stretch and durability, ensuring a comfortable fit that allows for unrestricted movement. Whether you're swimming, surfing, or simply lounging by the water, this swim dress will keep up with your active lifestyle.
The standout feature of this swim dress is its half zip design. Not only does it add a trendy and sporty touch to the overall look, but it also allows for easy and quick on/off access. No more struggling to put on or take off your swimwear – simply zip it up or down effortlessly and enjoy your time in the water.
The cool blue print of the Teen Surfboard Midi Swim Dress is both eye-catching and youthful. Inspired by the beauty of ocean waves, it captures the essence of summer and adds a touch of excitement to your beachwear collection. Stand out from the crowd and express your unique style with this trendy and fashionable swim dress.
Designed specifically for teenagers, this swim dress offers a flattering midi length that strikes the perfect balance between modesty and style. It provides ample coverage without compromising on fashion, allowing you to feel confident and comfortable in any water-related activity.
Whether you're headed to the beach, pool party, or water park, the Teen Surfboard Midi Swim Dress is the perfect companion. Its blend of style, convenience, and durability ensures that you'll be ready for any aquatic adventure. So dive in, make a splash, and embrace the sun and surf with this must-have swimwear piece.
UPF 50+ for full protection in the sun
Made from our special swim material
80% Lycra and 20% Spandex
Non-clingy in the water
Dries Fast
Made in the USA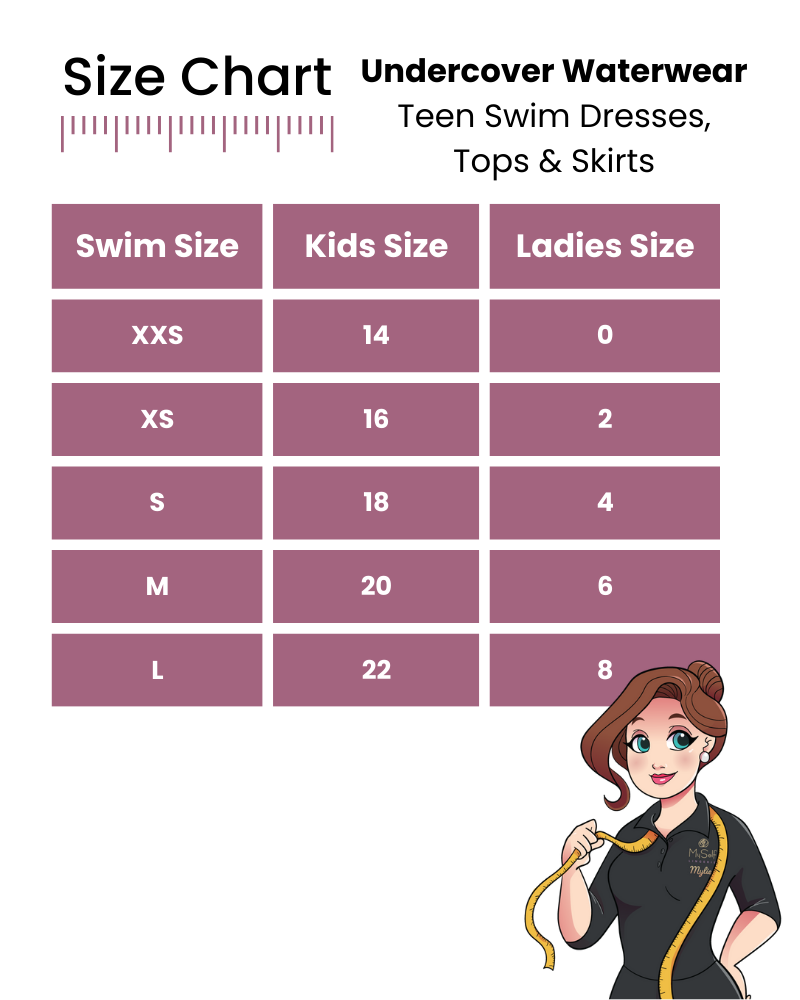 MySelf Lingerie stands behind every product we sell in terms of quality and fit. We recommend reading the care label of every garment purchased to ensure it's being washed properly. We allow returns for a full refund within 14 days of purchase.
The following items are NOT eligible for return:
Single panties (not packaged) 
Any swim item - that includes bathing suits, swim dresses, swim tops, swim skirts, swim leggings, swim shorts, swim coverups, swim terries and any other product listed under our swim collections.
Chenilles, Knit Snoods, Pre-Tieds or any Headwear Item
Nipple Shields
Jewelry
Perfumes, Colognes & Lotions
Custom ordered or altered items
Sale items
Any item that has been worn, washed, or tags removed
Items wished to be returned must be in brand new condition with tags attached. Please email us at returns@myselflingerie.com BEFORE returning an item to receive an RA #. Include your original order # and items wished to be returned. Return shipping is on customer. We don't offer exchanges. A new order needs to be placed for items needed in different sizes.