S23-APS-SC Sunset Chevron Print A-Line Swim Skirt
Use promo code SWIM40 for 40% off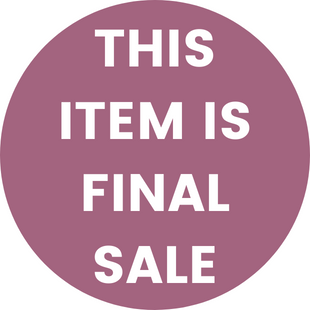 $64.00
Size Guide
Undercover Waterwear S23-APS-SC Sunset Chevron Print A-Line Swim Skirt
Introducing the Sunset Chevron A Line Swim Skirt, a stylish and versatile addition to the Ladies Summer '23 Collection. This swim skirt is designed to bring a touch of elegance and sophistication to your beach or poolside look, ensuring you feel confident and chic.
Crafted with meticulous attention to detail, the Sunset Chevron A Line Swim Skirt is made from high-quality materials that provide both comfort and durability. The fabric is soft, stretchy, and quick-drying, allowing for easy movement and ensuring you stay comfortable throughout your water adventures.
The standout feature of this swim skirt is its eye-catching sunset chevron design. With vibrant and rich hues blending seamlessly in a chevron pattern, it creates a captivating and head-turning visual effect. The sunset colors evoke a sense of warmth, relaxation, and natural beauty, adding a touch of glamour to your swimwear ensemble.
The A-line silhouette of the swim skirt offers a flattering and feminine fit that skims over your hips and flares gently, creating a graceful and sophisticated look. The knee length provides just the right amount of coverage while allowing for easy movement in and out of the water. Whether you're swimming, sunbathing, or taking a stroll along the shoreline, this swim skirt will keep you looking effortlessly stylish.
Embrace the beauty of sunsets and let the Sunset Chevron A Line Swim Skirt from the Ladies Summer '23 Collection reflect your vibrant personality and sense of style. Invest in this swim skirt today and elevate your beach or poolside look to new heights. Combine it with a floppy hat, oversized sunglasses, and a breezy cover-up for a complete and fashionable summer outfit.
UPF 50+ for full protection in the sun

Made from our special swim material

80% Lycra and 20% Spandex

Non-clingy in the water

Dries Fast

Made in the USA
MySelf Lingerie stands behind every product we sell in terms of quality and fit. We recommend reading the care label of every garment purchased to ensure it's being washed properly. We allow returns for a full refund within 14 days of purchase.
The following items are NOT eligible for return:
Single panties (not packaged) 
Any swim item - that includes bathing suits, swim dresses, swim tops, swim skirts, swim leggings, swim shorts, swim coverups, swim terries and any other product listed under our swim collections.
Chenilles, Knit Snoods, Pre-Tieds or any Headwear Item
Nipple Shields
Jewelry
Perfumes, Colognes & Lotions
Custom ordered or altered items
Sale items
Any item that has been worn, washed, or tags removed
Items wished to be returned must be in brand new condition with tags attached. Please email us at returns@myselflingerie.com BEFORE returning an item to receive an RA #. Include your original order # and items wished to be returned. Return shipping is on customer. We don't offer exchanges. A new order needs to be placed for items needed in different sizes.